10 Feb

From Novice to Master: Developing Your Therapeutic Wisdom

What makes a great therapist?
It wasn't their research results or bestselling books that set apart the great and famous therapists such as Freud, Rogers, Minuchin, Erickson, or Satir. They seemed to have an intuitive sense of what really mattered in life.  They naturally understood the complexities of life, and knew how to convey it with words and without words.  They knew how to pace themselves.  They were comfortable with silence, or with being led by the client.  They had patience.  They were comfortable with therapeutic risk-taking.  They had therapeutic wisdom; a natural understanding of life and its complications.
Understanding and working through the transition from novice to master is crucial to the self-development of the therapist. Learning theories and skills is not enough to make an effective practitioner. It is how these skills and theories are applied and embodied in practice that is essential. This workshop will focus on the "lived experience" of transition from being a novice to becoming a masterful therapist.
Join Professor Steven Segal and see how he unpacks the lived experience of applying theory and skills to practice, enabling one's authentic self as a therapist to emerge.
Based on the neo-Aristotelian perspective of Dreyfuss and Dreyfuss, there are 5 stages through which a psychologist goes in becoming a masterful therapist: novice, advanced beginning, competence, proficiency and excellence or practical wisdom.  How we respond to transition is important to the confidence, style, therapeutic know-how and sense of self that emerges through the experience of transition between the five stages.
On the one hand, a masterful therapist who is practically wise has "the ability to do the right thing, at the right time, for the right reason" (Aristotle).  The masterful therapist has:
a spontaneity which allows her/him to respond effectively to what is required in the situation – even if the situation is unexpected or surprising, and
a well-developed sense of "situational appreciation."
On the other hand, a novice is new to the experience of therapy and because of this, a novice therapist has not yet developed the "know-how" or effective habits of therapy.  A novice has developed skills and competencies through academic training, but he/she has not yet embodied or internalised these skills. A novice is just at the beginning of the journey towards spontaneity of the master.  He/she tends to be in the mode of attempting to "apply" rules and techniques to therapeutic experience. There is often a sense of surprise, an awkwardness and sense of doubt: "am I doing the right thing?"
Professor Segal will take you through the trials and tribulations of a journey towards the mastery of therapeutic wisdom, assertiveness and high-level competency in psychotherapy.  You will learn how to:
assess the stage you are at currently
respond to unexpected surprises
resolve confusion when you feel "stuck" in the therapeutic process
take therapeutic risk in the face of uncertainty
integrate theory and skills with lived experience
respond to "existential challenges" of becoming a therapist
discover new possibilities in doing therapy
leap into the unfamiliar
develop the art of responding with grace and wisdom
apply acceptance
develop a sense of timing that will enhance your therapeutic results
Dr Segal will encourage you to reflect on the meaning of becoming a mature therapist and developing your own "philosophy" of therapy.   You will have the opportunity to reflect on how you can become true to yourself despite the systemic pressures to follow rigid or slow but evidence-based approaches.  You will start your journey towards authenticity, being comfortable in your own skin, learning from experience and turning inevitable therapeutic mistakes into reflective learning. You will be encouraged to increase your own and your clients' wisdom, as daily goals.  You will be guided towards thriving as practitioner and cultivating therapeutic wisdom. This need not involve time-consuming, practices but it will require internalising some habits of practice.  Finally, you will be encouraged to reflect and grow in the process of cultivating self-awareness.
Learning Objectives:
Provide participants with a mental map of the journey from being a novice to becoming a masterful practitioner
Enable participants to understand what is expected of them at each stage of professional development
Enable participants to understand the challenges of progressing from one stage to the next.
Enable participants to develop the coping mechanisms, competencies, and skills for developing from one stage to the next.
Enabling clients to internalise the skills, competencies, and mindset to become a masterful practitioner.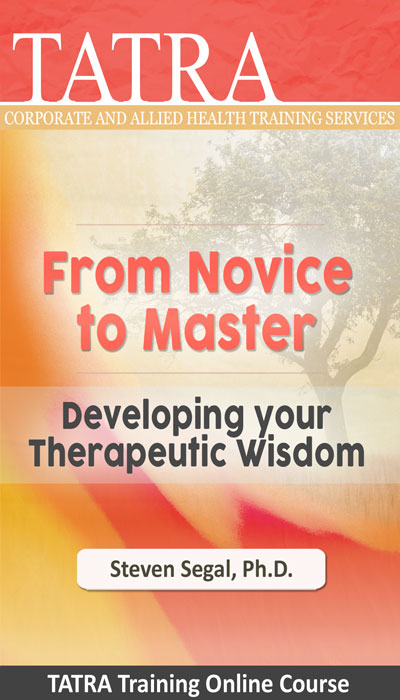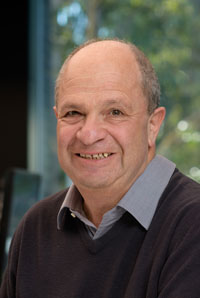 As well as being a registered psychologist, Dr Steven Segal is an Associate Professor of Management at the Macquarie Business School, Sydney. His current research focuses on the challenging psychological experiences involved in becoming a manager and professional. Steven provides perspective to executives, managers and professionals enabling them to create new and previously unimaginable futures. Steven offers a unique form of dialogue which allows professionals and managers across all industries, a more fundamental understanding of their professional journeys.
Steven teaches courses to MBA students in Philosophy of Management, Managerial Psychology, Executive Coaching and Leadership and Development. He has published two books: Business Feel and Management Practice and Creative Destruction. He is an Editor of a book called Face to Face with Management Practice. He is a section editor of the Handbook on Managerial Philosophy which is due for publication in 2021. He has published over thirty peer reviewed scholarly articles in a range of disciplines including philosophy, psychology and management.
He brings a unique combination of psychology, philosophy, education, management, and sociology to enable professionals to bring out the best in themselves.

This online workshop will give you instant access to 1+ hour of video content, accessible via streaming on our website. You can view the course content in your own time. You can view the course content in your own time, there is no time limit on access.
A certificate of completion will be generated upon finishing the course and completing a short evaluation quiz. Please consult your professional organisation/association to confirm whether you are able to claim any CPD points/hours for this online workshop.