05 Nov

Stop The Anger-Go-Round: Practical & Powerful Techniques For Taking Charge Of Anger

Posted at 11:32h

in

Anger

This highly focused program has been designed to add the latest cognitive-behavioral and short-term anger intervention strategies to your repertoires. You will learn to apply a powerful range of innovative anger management techniques in your work with adults, youth, couples and families.
Anger Profiling: Assessing five "faces" of anger, anger triggers, self-talk that fuels anger and patterns of anger expression
Mental Health Disorders and Medical Conditions That Fuel Anger.
New Cognitive-Behavioral treatment strategies to challenge anger-inducing thinking
Anger Scaling: linking level of arousal to new coping actions
New problem-solving and collaborative communication skills for couples and families impacted by anger
10 proven techniques to quickly defuse provocative behavior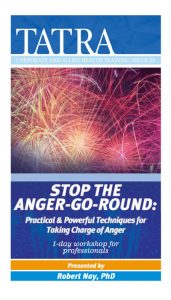 This isn't just another anger management seminar. You will learn the very latest skills and techniques that will diffuse anger and provide lasting change in your clients. Dr. Nay will provide proven strategies that will work with your most difficult clients.
Teach rapid reframing of threatening perceptions and personalizations
The complex interrelationship between substance abuse and anger
Imagery, visualization, and relaxation techniques
Proven methods for identifying and altering irrational theories and beliefs
When and how to integrate anger management strategies with family therapy
Dealing with misdirected anger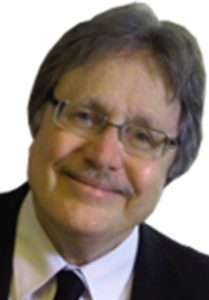 W. Robert Nay, Ph.D. is Clinical Associate Professor at Georgetown University School of Medicine and in private practice in McLean, Virginia and Annapolis, Maryland.
Dr. Nay has written two graduate textbooks, numerous invited chapters and articles in professional journals and served as associate editor of the academic journal Behaviour Therapy. He has trained over 4,000 mental health professionals in cognitive-behavioural therapy (CBT) approaches to anger management and relationship issues.
He has spent the last 30 years working with individuals, couples, parents and families to better regulate their anger and to effectively manage relationship conflicts.

This online workshop will give you instant access to 5.5 hours of video content, accessible via streaming on our website, as well as downloadable supporting materials. You can view the course content in your own time, there is no time limit on access.
A certificate of completion will be generated upon finishing the course and completing a short evaluation quiz. Please consult your professional organisation/association to confirm whether you are able to claim any CPD points/hours for this online workshop.