14 Nov

Healing The Grieving Heart: Effective Strategies For Helping Clients Heal From Grief, Trauma Break-Ups, And Other Losses While Creating Renewed Meaning In Their Lives

Healing from grief doesn't have to be slow or painful. This workshop will show you how to help clients navigate the journey of grief more easily and view loss as a pathway to greater compassion, deeper relationships, and more meaningful living.
You will discover why the face of grief and loss has changed over the last decade and acquire a host of contemporary strategies you can use to comfort grieving clients and help them move forward in positive, healthy ways after loss.
Through lively discussion, video examples, and engaging experiential activities, you'll learn about scientific breakthroughs that have led to better treatments for grief and loss as well as practical, creative applications of these discoveries. For example you'll learn how to accelerate healing using creative tools such as imagery, ritual, music, and mindfulness and engage positive systems in the emotional brain. You'll also learn how to incorporate your client's unique cultural and spiritual values and discover surprising techniques for resolving complicated grief and difficult emotions such as guilt, resentment, and despair.
You'll learn methods for assisting children through loss and how to help clients successfully navigate ambiguous losses such as breakups, divorce, infertility, miscarriage, job loss, and the declining health of aging parents.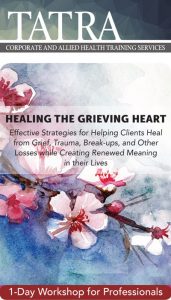 Identify 2 new discoveries that have led to better treatments for grief and loss.
Explain factors that can complicate the grief process and how to manage them.
Outline a simple 6-step process for guiding clients through the journey of grief.
Demonstrate how mindfulness, imagery, ritual, and music can relieve grief.
Describe strategies that help clients cope with relationship break-ups and divorce.
Explain how to help children process loss with age-appropriate strategies.
Recognise ambiguous or disenfranchised losses and ways to help clients cope.
Identify spiritual and cultural values that impact the grief and loss process.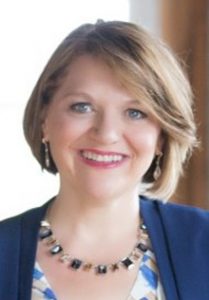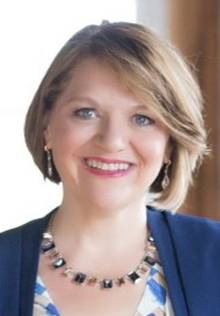 Courtney Armstrong, MEd. LPC, is a professional counsellor, clinician and a presenter specializing in grief and trauma recovery. She is a Board Certified Fellow in Clinical Hypnotherapy, Certified Master Practitioner of Rapid Resolution Therapy, and a sought after media guest. With a career spanning more than two decades, she has helped thousands of clients overcome trauma, grief and anxiety, and experience deep personal transformation. Author of the books, "Transforming Traumatic Grief" (2011) and "The Therapeutic "Aha!": 10 Strategies for Getting Clients Unstuck" (2015), she contributes to publications such as the Psychotherapy Networker and The Neuropsychotherapist, and has been featured as a trauma and grief expert on television and radio programs in the USA, Europe, Asia and Australia. Courtney is the owner/director of Tamarisk: A Centre for Change and Growth in Chattanooga, Tennessee and has trained thousands of mental health professionals both in the USA and internationally.

This online workshop will give you instant access to 5 hours of video content, accessible via streaming on our website, as well as downloadable supporting materials. You can view the course content in your own time, there is no time limit on access.
A certificate of completion will be generated upon finishing the course and completing a short evaluation quiz. Please consult your professional organisation/association to confirm whether you are able to claim any CPD points/hours for this online workshop.