23 Oct

Positive Psychology And The Science Of Sustained Happiness: Evidence-Based Strategies To Get Best Client Outcomes Fast

0% Complete

0/5 Steps

Fifteen years into the Positive Psychology revolution and what do we know about helping clients to get and stay happy and mentally healthy?  How do we use the evidence-based interventions which support our clients' enduring well-being?  How do we assist our clients to achieve a fulfilling and meaningful life rather than just simple remission of symptoms?
The topic of happiness is intriguing to many clinicians, but skepticism about "pop psychology" may be an obstacle to eager implementation of practice-based techniques.  In this workshop, Dr. Nowell reaches into the literature regarding human happiness and pulls together a coherent set of practical techniques for clinical application.
The workshop emphasises the undeniable positive and upbeat appeal of "happiness" but within an evidence-based approach and with the emphasis on research in neuroscience.  As is the case in other fields of social science, some findings in the happiness literature confirm common sense while others are surprising and counter-intuitive!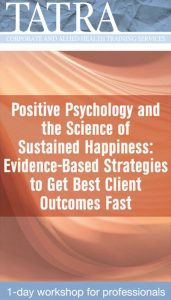 In this high energy seminar, you will learn about:
What common thinking habits actually work against happiness.
How common is resilience in the face of hardships and trauma.
Understanding and maximising your brain's built-in hard-wired reward-and-planning system
What are the broader social benefits of happiness.
How to quickly elicit your clients' unique neurological blueprint for happiness and well-being
The current research on how do we best recommend to our clients such between-session practices such as:

Gratitude exercises
Journaling
Physical activity

What strategies work best – and which should we avoid – with under-motivated clients.
How is happiness related to goal-related action.
How do we support clients who struggle with disorganisation and time- and goal-management.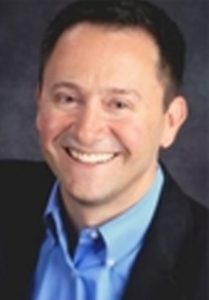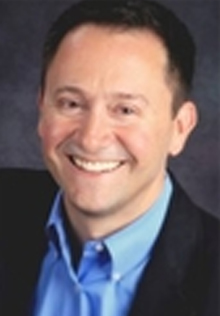 David Nowell, Ph.D., is a clinical neuropsychologist in private practice in Massachusetts (USA). One of his passions is the translation of neuropsychological and brain research to functional and understandable terms which clients, families and practitioners can quickly put to use to solve real problems. His research interests include the impact of traumatic brain injury on social and occupational functioning. He has served as clinical director of the Learning Disability Assessment program at UMass Medical School Disability Evaluation Service.
Dr Nowell speaks internationally and trains professionals in human services organisations, hospital staff and welfare agencies. A member of the American Psychological Association and the Massachusetts Neuropsychological Association, he earned his doctorate at the University of Alabama and completed an internship program in neuropsychology at Tulane University Medical Centre in New Orleans, Louisiana.

This online workshop will give you instant access to 6 hours of video content, accessible via streaming on our website, as well as downloads for PowerPoint slides, references, additional materials and worksheets you can use with your clients. You can view the course content in your own time, there is no time limit on access.
A certificate of completion will be generated upon finishing the course and completing a short evaluation quiz. Please consult your professional organisation/association to confirm whether you are able to claim any CPD points/hours for this online workshop.