28 Sep

Treating Insomnia Using Cognitive Behavioural Therapy (CBTi) Step-by-Step

Approximately 30% of individuals struggle with sleep deprivation. With insomnia being such a prevalent disorder that is linked to obesity, Type 2 diabetes, heart disease, depression, dementia, and other physical and mental health related issues, the need for insomnia treatment is crucial.
This seminar will provide you with a comprehensive, evidence-based Cognitive Behavioural Therapy approach, proven to be effective in the treatment of insomnia, which you can easily integrate into clinical practice. Attendees will learn step-by-step therapeutic techniques that can be utilized with clients immediately.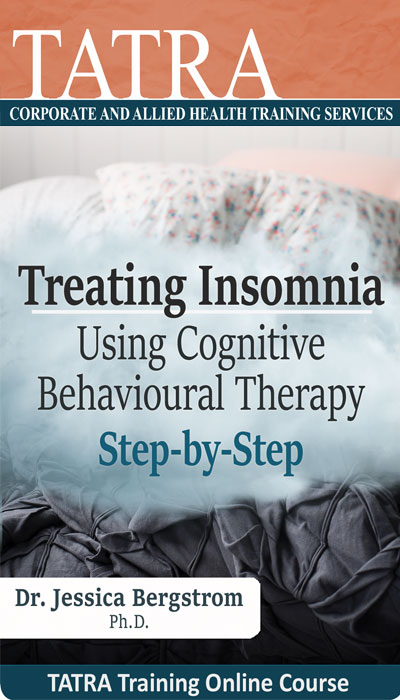 This training will provide participants clinical knowledge and tools to:
Understand diagnosis, assessment and treatment indications.
Provide education on the functions of normal sleep and circadian rhythm and the affects of poor sleep quality and quantity.
Identify precipitating and perpetuating factors of insomnia as well as ways these can be defused.
Execute the various components of CBT-I, including sleep restriction and stimulus control.
Apply individualized sleep-wake schedules to enhance sleep efficiency through sleep restriction.
Target your client's thoughts, behaviours, and emotions that disrupt sleep.
Apply skills to calm the mind and manage stress.
Recognize and address comorbidities and primary conditions commonly associated with insomnia and for whom CBT-I may not be appropriate.


This online workshop will give you instant access to 6 sessions of video content, accessible via streaming on our website, as well as downloadable supplemental notes and case studies. You can view the course content in your own time, there is no time limit on access.
The duration of this workshop is 8 learning hours.  A certificate of completion will be generated upon finishing the course and completing a short multiple-choice assessment test. Please consult your professional organisation/association to confirm whether you are able to claim any CPD points/hours for this online workshop.