24 Oct

Very Best Treatments for ADHD and the Processing Disorders

0% Complete

0/5 Steps

An accurate understanding of executive functions and dysfunctions is a core competency for the mental health practitioner.  The ability to rapidly identify processing disorders and make targeted treatment recommendations is one of the professional skills which separate the good from the great.   This seminar focuses on a wide range of concrete skills including assessment of processing and organisational deficits from multiple perspectives and managing symptom overlap among related disorders. You will be able to think clearly about the common "Bipolar or ADHD?" assessment question. By the end of the seminar you will know how to avoid the most common diagnostic error in executive dysfunction assessment.   The goal for this seminar is that you will be confident in presenting this material to clients, parents, or peers.
This workshop focuses on:
 STRATEGIES you can apply today for adults & children with inattention and disorganisation
 Impact of DSM-5® changes on diagnosis.
 Four new symptoms under consideration for DSM-5® changes to the ADHD diagnosis
 How DSM-5® changes to ADHD diagnosis impact your clients
 Core problems in Sensory Processing Disorder and Central Auditory Processing Disorder
 Evidence-based strategies to target weak areas in client's skill sets
 Symptom overlap among ADHD, Autism Spectrum Disorders and Processing Disorders
 A "toolbox" of developmentally appropriate targeted interventions for the executive dysfunctions associated with ADHD, Sensory Processing Disorder and Central Auditory Processing Disorder.
Dr. Nowell's Big Five Evidence-based Practices that Improve Cognitive efficiency:
Your Best 10 Minutes: Quick and powerful daily planning
Motivational management application for blasting organisational deficits
Nutritional support for optimal focus
Bridging body and mind: Exercise and movement
Connection and social support for the disorganised clients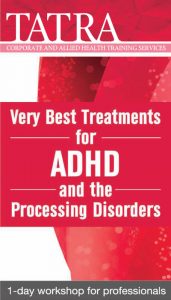 Discuss the state of current research around diet and nutritional support interventions for ADHD
Identify environmental antecedents which are most likely to support success for clients with ADD/ADHD
Describe the specific ways in which sleep hygiene supports brain function
Apply research on exercise and movement to individuals with ADHD
Identify strengths and limitations of working memory training and neuro-feedback
Teach clients a shame-free and client-centred approach to calendar management
Apply current understandings of executive function to parents, supporting them as "brain coaches" to young people with developmental challenges with attention and impulse control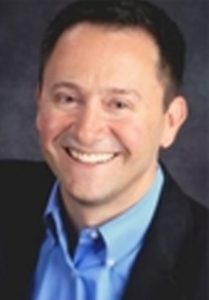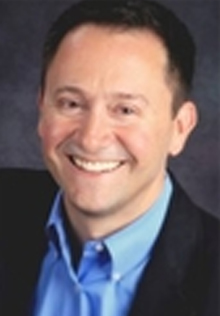 Dr. Nowell is a clinical neuropsychologist in private practice in Massachusetts (USA). One of his passions is the translation of neuropsychological and brain research to functional and understandable terms which clients, families and practitioners can quickly put to use to solve real problems. His research interests include the impact of traumatic brain injury on social and occupational functioning. He has served as clinical director of the Learning Disability Assessment program at UMass Medical School Disability Evaluation Service.
David speaks internationally and trains professionals in human services organisations, hospital staff and welfare agencies. A member of the American Psychological Association and the Massachusetts Neuropsychological Association, he earned his doctorate at the University of Alabama and completed an internship program in neuropsychology at Tulane University Medical Centre in New Orleans, Louisiana.

This online workshop will give you instant access to 6 hours of video content, accessible via streaming on our website, as well as downloadable PowerPoint slides, references and additional worksheets/materials to use with your clients. You can view the course content in your own time, there is no time limit on access.
A certificate of completion will be generated upon finishing the course and completing a short evaluation quiz. Please consult your professional organisation/association to confirm whether you are able to claim any CPD points/hours for this online workshop.