08 May

A Master Class Series on Client-Specific Approaches to Therapeutic Insight

The Master Class Series, created by Dan Short, Ph.D., is designed to enhance expertise with essential skill sets that are not taught, or written about, anywhere else. Accordingly, this four-part series on therapeutic insight takes a unique multi-dimensional approach—combining the accumulated wisdom of humanistic, psychodynamic, interpersonal, strategic, and experiential orientations.
As an internationally recognized expert in Ericksonian hypnosis and brief therapy, Short does not take a slow, passive approach to insight work. Rather, he teaches practical strategies designed to stimulate unconscious intelligence within the client. The result is powerful, life-changing insights, sometimes within the very first visit. While traditional psychotherapy focuses exclusively on how events in the past negatively influence current thoughts, emotions, and behaviours, Short teaches a much more expansive approach.
In this series, the method of insight-oriented care is deconstructed into four specialized forms: Origin Insights (helping the client learn more about their personal origin story by focusing on formative events),
Disentanglement Insights (recognizing how emotional entanglements from the past are impacting current relationships),
Problem Identification Insights (moving from helplessness and victimhood to responsibility and empowerment), and
Moral Insights (finding meaning and fulfillment even when faced with death and suffering).
As mentioned earlier, in no other place are these therapeutic skills taught as a comprehensive whole. The advantage to understanding this wide range of insight-oriented care is that it affords greater discernment when considering the unique needs of a given individual.
With over thirty years of experience, working with clients from around the world, Short brings a great deal of clinical wisdom to the classroom as well as a palpable appreciation for each person's growth potential.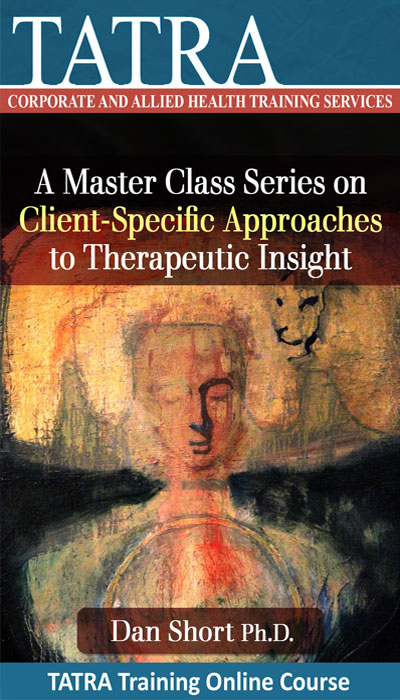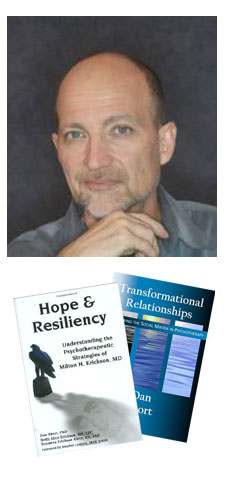 Daniel Short, Ph.D. is a clinical psychologist internationally recognized for his work in short-term therapy , Ericksonian hypnosis, and anger and domestic violence. He devotes most of his time to a private practice in Scottsdale, AZ, while also writing and teaching to professional audiences around the globe.
Dr. Short is a member of the Graduate Faculty at Argosy University and is affiliated with a clinic where he supervises graduate interns. His training is diverse, having graduated with a Master's in counselling from the University of North Texas, a doctoral degree in counselling psychology from the University of Massachusetts, Amherst; followed by an internship at an APA accredited program in Houston, TX. Dr. Short is the lead author of Hope and Resiliency (2005), which has been translated into Spanish, French, German and Italian. His book, Transformational Relationships (2010), is a vital resource for therapists who want state-of-the-art information on what works in psychotherapy. As a counselor in a domestic violence intervention program, Dr. Short established new innovative methods of treatment and was recognized as have created a model program and eventually elected to the Texas Council on Family Violence. Later, Dr. Short worked with students at the University of Massachusetts with substance abuse issues and at the University of North Texas with angry and violent individuals. Dr. Short has worked in the public schools as a school psychologist for students with behavioural and emotional problems. He now teaches at institutes around the world.
Dr. Short's many years of interest, research and analysis of the work of Milton H. Erickson, M.D., complemented by his tenure as associate director of the Milton H. Erickson Foundation and five years as editor of the Milton H. Erickson Foundation Newsletter make him a serious scholar on the subject of Erickson's work. Dr. Short has served as faculty for conferences hosting therapists from around the world and has published numerous professional papers.

This online workshop will give you instant access to 4 sessions of video content, accessible via streaming on our website, as well as downloadable PowerPoint slides. You can view the course content in your own time, there is no time limit on access.
The duration of this workshop is 6.5 learning hours.
A certificate of completion will be generated upon finishing the course and a short multiple-choice quiz. Please consult your professional organisation/association to confirm whether you are able to claim any CPD points/hours for this online workshop.