08 Nov

Anxiety And Panic: Techniques To Blend Evidence-Based Approaches Into Individualised Treatment

0% Complete

0/6 Steps

Dr. Carbonell views chronic anxiety disorders as functioning like a Trick, and this formulation guides his treatment approach. People who struggle with chronic anxiety have been "tricked", by their physiology and their "common sense", into struggling against anxiety in ways that complicate and degrade their lives, much like the proverbial "putting out fires with gasoline". His method is to help people walk a different path, one that fosters recovery by disengaging from the constant "anti-anxiety" struggle which now maintains their present difficulties.
Clinicians rave about Dr. Carbonell's guiding formulation of the Anxiety Trick, the simple, humorous language with which he describes it, and the way he helps you translate it into practical, powerful interventions. After completing this course you will be ready to use innovative new strategies for helping anxious clients, bypassing many of the usual obstacles to progress as you guide your clients to recovery.
This workshop will show you how to empower clients who suffers from anxiety disorders to see themselves as resilient, capable people who have been fooled by anxiety, rather than defective people who need to be protected.  Join Dr. Carbonell for this powerful program, and discover how to motivate your clients to seek out, rather than avoid, the corrective experiences they need for recovery from an anxiety disorder.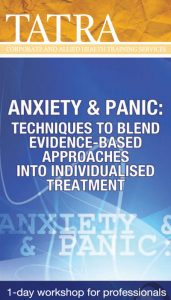 Discover how anxiety tricks your clients into getting stuck – and how to turn that around
Learn ways to defuse anxiety about treatment and build a strong working relationship with the most anxious of clients
Help clients recover from Panic Disorder, Social Phobia, and Generalized Anxiety Disorder with or without medications.
Deliver your clients from shame, blame, and excessive self protection,
Help clients move from the stage of protesting their troubles to solving them
Learn powerful methods to help clients overcome the fears of driving, flying, and public speaking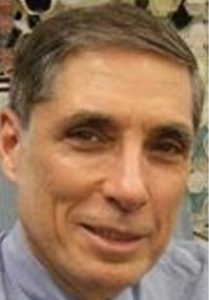 David Carbonell, Ph.D., is "America's Anxiety Coach", and the author of the Panic Attacks Workbook (Ulysses Press, 2004). He was one of the first psychologists in the U.S. to develop a private practice devoted solely to the treatment of anxiety disorders, and continues to practice full time in Chicago today.
Dr. Carbonell, a sought after speaker, has taught his unique treatment methods to more than 3,000 mental health professionals. He's a frequent speaker at the annual conferences of the Anxiety Disorders Association of America. He has a unique blend of CBT, ACT, Meta-cognitive Therapy and Paradoxical Therapy to offer people with anxiety disorders, and the professionals who treat them, and it's his goal for you to leave armed with an approach, and numerous specific tools, that you can use the next day. His presentations are not only educational and unique but also highly entertaining.

This online workshop will give you instant access to 5 hours of video content, accessible via streaming on our website, as well as downloadable supporting materials. You can view the course content in your own time, there is no time limit on access.
A certificate of completion will be generated upon finishing the course and completing a short evaluation quiz. Please consult your professional organisation/association to confirm whether you are able to claim any CPD points/hours for this online workshop.