20 Oct

Anxiety, Anger, Sadness and Regret: Advanced Strategies of Emotional Utilization and Unconscious Process Work

Few of us are comfortable witnessing strong emotions in others, such as anger, regret, or sadness. Yet to act skillfully as a therapist, one must not only be able to listen to powerful negative emotions, but even more importantly – utilize them to the client's benefit.
For centuries, most emotions were viewed as irrational and something to avoid or control. Even to this day, many therapies focus on analyzing or changing clients' thinking—so that they will be less emotional. However, evolutionary psychology, and recent discoveries by emotion researchers, have shown how emotion is essential to healthy functioning. Even negative emotions, such as anger or regret, can serve as important tools in shaping our connection to others and motivating us to act in productive ways. When therapists help clients better understand the function of a given emotion, then important changes in thinking and behavior not only become possible, but also automatic.
This series will provide therapists with the essential training they need to work with intense emotion in the consulting room. Even more importantly, once previously problematic emotional states can be matured and harnessed as a therapeutic ally. Rather than seeking to impose change on the client, the skillful utilization of emotion enables the therapist to work with the energy that is already there. This is the most certain way to identify powerful opportunities for deep healing and change.
Watch this compelling lecture by Dr Dan Short, an internationally known author, presenter and highly skilled Ericksonian hypnotherapist who regularly teaches in Europe, USA and Australia. From this series you will learn how to utilize emotion in powerful ways – transforming both you and your clients' emotional capabilities into essential tools for healing, social connectedness, and growth.
We think you will enjoy Dr Short's teaching style. His knowledge and clinical experience make this a course that makes a difference! You will finish confident knowing that you can guide your clients toward healing, and that you have deep understanding and practical approaches you need to enhance your practice!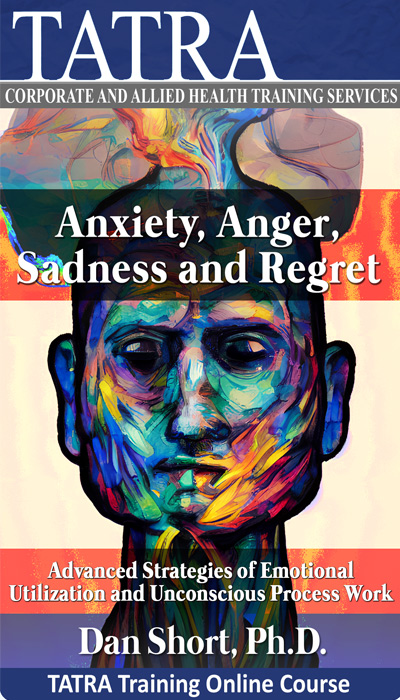 Specifically, you will learn:
How to respond productively to a client's emotions — even when they are unpleasant or overly intense
What to say and do when a client struggles with anxiety, anger, sadness and regret
How to recognize facial expressions as an entry point into emotional healing
How to utilize emotions to deepen clients' self-awareness and resilience
How neuropsychology can help us understand emotions, and more…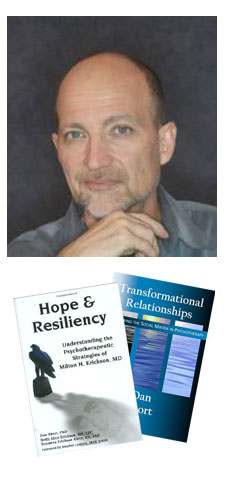 Daniel Short, Ph.D. is a clinical psychologist internationally recognized for his work in short-term therapy , Ericksonian hypnosis, and anger and domestic violence. He devotes most of his time to a private practice in Scottsdale, AZ, while also writing and teaching to professional audiences around the globe.
Dr. Short is a member of the Graduate Faculty at Argosy University and is affiliated with a clinic where he supervises graduate interns. His training is diverse, having graduated with a Master's in counselling from the University of North Texas, a doctoral degree in counselling psychology from the University of Massachusetts, Amherst; followed by an internship at an APA accredited program in Houston, TX. Dr. Short is the lead author of Hope and Resiliency (2005), which has been translated into Spanish, French, German and Italian. His book, Transformational Relationships (2010), is a vital resource for therapists who want state-of-the-art information on what works in psychotherapy. As a counselor in a domestic violence intervention program, Dr. Short established new innovative methods of treatment and was recognized as have created a model program and eventually elected to the Texas Council on Family Violence. Later, Dr. Short worked with students at the University of Massachusetts with substance abuse issues and at the University of North Texas with angry and violent individuals. Dr. Short has worked in the public schools as a school psychologist for students with behavioural and emotional problems. He now teaches at institutes around the world.
Dr. Short's many years of interest, research and analysis of the work of Milton H. Erickson, M.D., complemented by his tenure as associate director of the Milton H. Erickson Foundation and five years as editor of the Milton H. Erickson Foundation Newsletter make him a serious scholar on the subject of Erickson's work. Dr. Short has served as faculty for conferences hosting therapists from around the world and has published numerous professional papers.

This online workshop will give you instant access to 4 sessions of video content, accessible via streaming on our website, as well as downloadable PowerPoint slides and other materials. You can view the course content in your own time, there is no time limit on access.
The duration of this workshop is 6 learning hours.
A certificate of completion will be generated upon finishing the course and a short multiple-choice quiz. Please consult your professional organisation/association to confirm whether you are able to claim any CPD points/hours for this online workshop.