08 Sep

Cognitive Approaches to Trauma and Addiction

This breakthrough webinar led by internationally recognized CBT expert Dr Jeff Riggenbach, who trained at the Beck Institute of Cognitive Therapy, will enhance your treatment approach, advance your clinical skills, and arm you with proven tools and techniques that you can implement with your clients the very next day in your practice.
The relationship between trauma and addiction is well established in the literature. This is no surprise, as practitioners know all too well that people with unresolved trauma and emotional wounds often turn to substances as a way to self-medicate. People with addictions may
Drive while under influence
Gravitate towards toxic relationships
Have difficulties in their employment
Go to dangerous places to get their substance of choice
Engage in many other behaviours that increase their risk of being traumatized.
The good news is, there is hope! Evidence shows increasing incidence of recovery for people struggling in the areas of trauma and addiction.
While neuroscience has taught us much about this phenomenon in recent years, evidence-based CBT treatments which to this day appear to still be at least as effective as many "newer" approaches, seem to have almost got lost in the shuffle. By attending this training you will not only refresh your current knowledge of CBT but you will also learn what's new.
Even if you do not work in the area of trauma and addictions, you should ground yourself in foundational clinical concepts for effectively treating clients with trauma who resort to substance misuse and hence develop addictions. It is a vast majority of our clients; many are at risk or are already trying to ease the pain of trauma with substance. So let's make sure that we are equipped with the tools to help them in the process of recovering from or preventing addictions, and healing trauma.
 
Access this online workshop (8 learning hours) and become a more trauma-informed professional with a practical, evidence-based approach that will equip your clients struggling with trauma and addiction to reclaim their lives and be well on the road to recovery.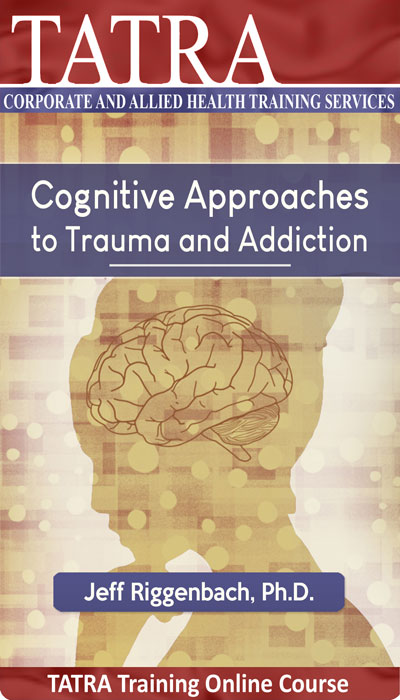 COURSE OUTLINE:
The Relationship Between Trauma and Addiction
The neurobiology of Trauma and addiction
The role of defectiveness schemas and and shame
Reciprocal nature of the relationship
A Cognitive Approach
Psychoeducation
Early Maladaptive Schemas and their Association with Trauma and Addiction
Behavioural Pattern Breaking
Exposure Based Work
CBT for Addictive Behaviour Disorders
Addiction conceptualization
Enhancing Motivation
Identifying Functions of Usage
Complex Chain Analysis
Challenging motivations and Development of Alternative Coping Skills
Cue cards and coping cards
Addict Letters
Managing Urges
Psychoeducation and Skills Training
Standard CBT Skills
Emotion Regulation Skills
Distress Tolerance Skills
Interpersonal effectiveness skills
Cognitive – Behavioural Chain Analysis
Breaking destructive behavioural cycles
Cognitive cue cards
Trauma and PTSD
3 Stages of Treatment
Psychoeducation and obtaining Informed Consent
Grounding Exercises, Soothing Strategies, and Distraction Techniques
Trauma Narrative Work • Nightmare Rescripting and Imagery Rehearsal Therapy
Restructuring Cognitions Related to Guilt and Shame
Addressing Moral Injury
Silver Lining Technique, Resilience Amplification, and other Post-Traumatic Growth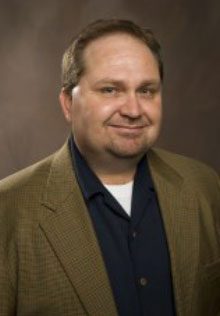 Jeff Riggenbach, Ph.D., LPC, is one of the most sought-after educators in North America in the area of CBT, personality disorders and addictions. Over the past 20 years he has developed and overseen CBT based Mood Disorder, Anxiety Disorder, Borderline Personality Disorder treatment programs at two different psychiatric hospitals serving over 3,000 clients at multiple levels of care. Dr Riggenbach trained at the Beck Institute of Cognitive Therapy and Research in Philadelphia, is a Diplomat of the Academy of Cognitive Therapy, and has presented in all 50 United States, Mexico, Australia and Canada on topics related to CBT, DBT and Personality Dysfunction.
  
Dr Riggenbach has authored three best-selling books, Borderline Personality Disorder Toolbox: A Practical Evidence-Based Guide to Regulating Intense Emotions (2016), which was Amazon's #1 new release in its category,
The Personality Disorder Toolbox: The Challenge of the Hidden Agenda, and his most recent The CBT Toolbox, Second Edition: 185 Tools to Manage Anxiety, Depression, Anger, Behaviors & Stress (2021)
  
Jeff is known for bridging the gap between academia, research findings and day-to-day clinical practice, and his seminars on DBT, CBT, and Schema-Focused Cognitive Therapy receive the highest evaluations in terms of clinical utility as well as entertainment value.

This online workshop will give you instant access to 3 sessions of video content, accessible via streaming on our website, as well as downloadable PowerPoint slides (PDF).
You can view the course content in your own time. You can view the course content in your own time, there is no time limit on access.
The duration of this workshop is 8 learning hours.  A certificate of completion will be generated upon finishing the course and completing a short multiple-choice assessment test. Please consult your professional organisation/association to confirm whether you are able to claim any CPD points/hours for this online workshop.
Bonus offer
Purchase this product and also receive a free course: Dr Jeff Riggenbach's 21 Day Resilience Challenge.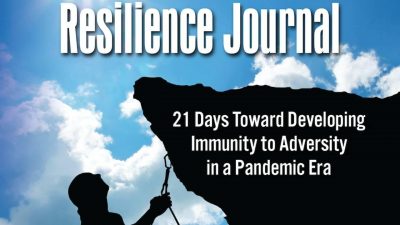 What you'll get:
• 21 Brief Teachings to Guide Your Skill development
• Proven Skills for Resilience
• Accountability to Develop Discipline
Upon purchase you will receive a link to access the bonus course. An additional sign-up on Dr Riggenbach's website is required.