19 Aug

Diagnosis and Treatment of Anxiety Disorders

Anxiety is the most common mental health condition in Australia, and it is on the rise.  We live in anxious and unpredictable times, and although uncertainty doesn't cause anxiety, it provides a breeding ground for it.  Persistent and pervasive anxiety can disrupt daily life, whether at school, work, or with friends—the mark of an anxiety disorder. Nearly one-third of adults will grapple with out-of-control anxiety at some point in their life.
Anxiety declares itself not just with endless loops of worry in the mind but with heart-pounding discomfort in the body, from general jumpiness and trembling to ringing in the ears and shortness of breath. The body symptoms of anxiety can be highly misleading. Not only are they often misinterpreted as signs of a heart attack and impending doom—a cardinal feature of panic attacks—but they often lead to odysseys of medical misdiagnosis. Physical symptoms may be assumed to be the result of physical causes, while the true source of the problem can continue undiscovered and unaddressed.  Similarly, in some cases, what is a normal "anxious" reaction to a life situation might be misdiagnosed as an anxiety disorder of some sort, and hence unnecessarily treated with medications.
The fact that anxiety disorders are on the raise and that they are often misdiagnosed means that we need to continuously update our knowledge in this area.
While the presence of anxiety in our clients is often easy to identify, identifying the specific anxiety disorder can be a struggle.  In this online workshop, we will explore the category of Anxiety Disorders from the DSM-5, what this looks and sounds like in our clients, and what are the recommended treatment techniques.  We will explore symptoms of:
Generalized Anxiety Disorder,
Social Anxiety,
Separation Anxiety,
Phobias,
Selective Mutism,
Agoraphobia, and
Panic Disorder
We will learn about the cognitive behavioural model to better understand our clients' anxiety disorder. We will also learn about how to use treatment tools such as
Socratic Questioning,
Testing Your Thinking, and
Thought Record Worksheet, and more.
We will learn about identifying advantages/disadvantages of client's current coping skills, and we will practice relaxation techniques that are helpful in decreasing physiological arousal.  Additionally, the application of Exposure Therapy as the most effective medication-free treatment approach will be explored.
All this will assist you in becoming more confident in safely leading your anxious clients towards improved functioning and the anxiety free comfortable lives.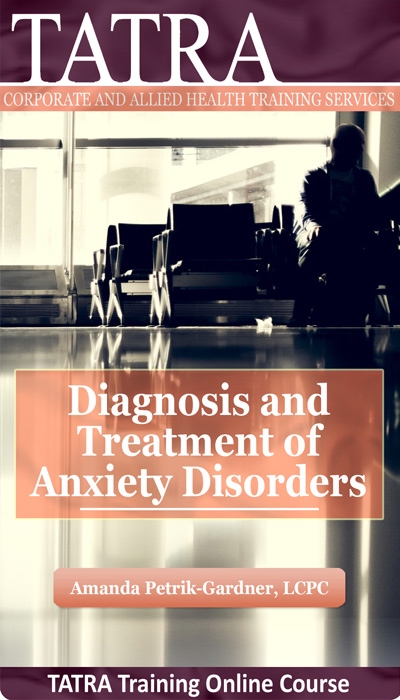 This training will provide participants with the clinical knowledge and tools to:
a). List the criteria for Generalized Anxiety Disorder, Social Anxiety, Separation Anxiety, Phobias, Selective Mutism, Agoraphobia, and Panic Disorder.
b). Utilize the cognitive behavioral model to better understand your clients' anxiety disorder.
c). Learn cognitive techniques to address cognitive distortions including Socratic Questioning, Testing Your Thinking Worksheet, and Thought Record Worksheet.
d). Utilize a Cost-Benefit Analysis to identify advantages/disadvantages of current coping skills.
e). Learn and practice at least 2 relaxation techniques to decrease physiological arousal.
f). Identify how exposure therapy can be utilized for all anxiety disorders.
Target Audience:
Mental health counselors, psychologists, social workers, drug and alcohol counselors, marriage and family therapists, telehealth treatment professionals, and other clinical mental health professionals.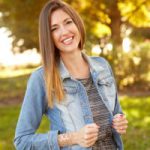 Amanda Petrik-Gardner is a Licensed Clinical Professional Counselor in the state of Kansas. She specializes in the treatment of Obsessive-Compulsive Disorder, Body-Focused Repetitive Behaviors and anxiety disorders in her private practice in Topeka, KS. Amanda completed her Bachelor of Arts in Psychology from Kansas State University and her Master of Science in Counseling Psychology from the University of Kansas. Amanda is a member of the International OCD Foundation where she completed the Behavioral Therapy Training Institute. She is a member of the TLC Foundation for BFRBs where she completed the Virtual Professional Training Institute. Amanda is also a board member of OCD Kansas, an affiliate of the International OCD Foundation.

This online workshop will give you instant access to 4 sessions of video content, accessible via streaming on our website. You can view the course content in your own time, there is no time limit on access.
The duration of this workshop is 6 learning hours. A certificate of completion will be generated upon finishing the course and completing a short evaluation quiz. Please consult your professional organisation/association to confirm whether you are able to claim any CPD points/hours for this online workshop.