01 Sep

Hoarding: An Overview of Treatment and Assessment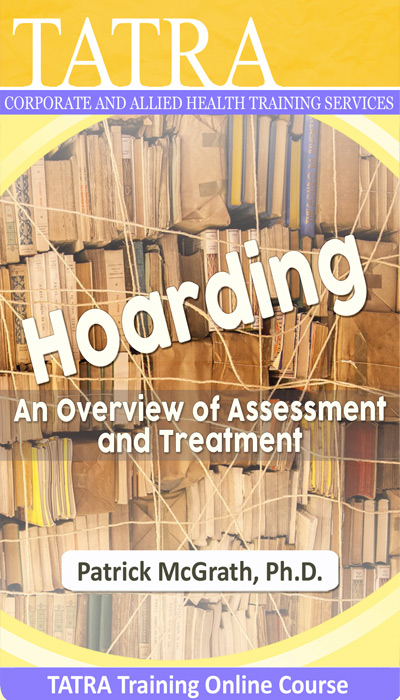 While hoarding is not a new problem, it has finally achieved the status of becoming its own diagnosable condition.
Hoarding can have significant impacts on people's lives, from the personal distress that the hoarding can cause to family discord and even health concerns on those in the home due to mould and infestation.
Hoarding can be dangerous if there is a shift of items that traps someone or if there is a fire in the home. In fact, a study out of Melbourne found that hoarding homes account for less than 1% of all house fires, but 24% of house fire fatalities (WPI).
Interventions for individuals who hoard have to involve numerous facets for successful treatment. There has to be assessment or acquiring, saving, and discarding/disorganization behaviors. There must be attention paid to executive functioning, decision making, and ADHD symptoms. Further, the items themselves have to be looked at for sentimental (emotion), instrumental (useful), and intrinsic (beauty) value.
In this course we will review the basics of hoarding, the influences of acquiring and saving and disorganization, and the value that is placed on items. Further, areas of focus, such as attention, decision making, and executive functioning will be reviewed. Case examples will be discussed from the presenter's personal cases, as well as his cases from the show, Hoarding: Buried Alive.

Those partaking in this course will:
Learn how Hoarding is defined in the DSM-5 and is no longer considered a subset of OCD, but it's own diagnosis.
Learn how to apply the basics of CBT for Hoarding to cases that are referred to them, including assessing areas such as executive functioning, attention, and decision making.
Learn how to approach working with individuals who hoard to clean out their living space in a way that is humane and honoring of their possessions.


This online workshop will give you instant access to the course video content (3 hours duration), accessible via streaming on our website, as well as downloads for supplemental materials. You can view the course content in your own time, there is no time limit on access.
Please click the green 'Mark Complete' button on each module as you progress.
A certificate of completion will be generated upon finishing the course and completing a short assessment quiz. If the certificate is not showing, please confirm you have marked all sections as 'Complete'. Please consult your professional organisation/association to confirm whether you are able to claim any CPD points/hours for this online workshop.