13 Sep

New Trends in CBT: Crisis Intervention Strategies for Multiple Symptom Sets

Cognitive-Behavioural Therapy has long been considered the gold standard for both symptom management and long-term treatment of most psychological conditions. With the increasing demands for evidence-based practice, CBT-based strategies have become more in demand in both inpatient and outpatient settings. While many clinicians are only familiar with models of depression and anxiety, CBT now has over 26 discrete conceptualizations with specific treatment planning and a broad range of interventions at clinician's disposal for each.
Leave this action-packed seminar led by international CBT Trainer Jeff Riggenbach with specific strategies for working in brief and crisis oriented ways with clients struggling with problems related to depression, anxiety, anger, substance use, and personality disorder with a range of new tools to add to your therapeutic toolbox.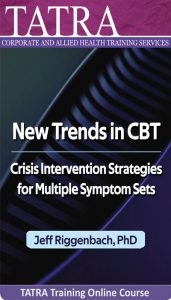 Identify 13 Vulnerability factors crucial for clients crossing crisis threshold
Understand 3 characteristics of schemas and their role in predicting crisis behaviors
Learn strategies for both decreasing number of crisis episodes in the long term and intervening in the "heat of the moment"
Differentiate between the three types of cognitive interventions and adapt to work with multiple client groups
Facilitate behavioral activation strategies for clients struggling with depression
Develop an understanding of the cognitive model of panic and learn 3 interventions that can end panic attacks forever
Learn 3 strategies for working with clients with PTSD that will reduce self-blame, eliminate recurring nightmares, and contain affective arousal
Discern eight motivations for non-suicidal self-injury and implications for intervening effectively for each
Session 1
 Introduction to Evidence Based Models
Types of Interventions
Environmental Interventions
Behavioral Experiments & Behavioral Pattern Breaking
Mindfulness
Distraction Techniques
Cognitive Restructuring
Advanced Understanding of Cognitive Distortions with Practical, Short-term Interventions
Following and Manipulating Client Affect for Maximum Change
Using physiological symptoms as Indicators of Types of Client Distress
Session 2:
 Cognitive Model Of Depression
Behavioral Activation
Relational Interventions
Self – Care and Reducing Vulnerability to Negative Emotions
The Role of Positive Psychology and Gratitude Practice
Suicide Risk Assessment and Safety Planning
Bi-Polar Disorder
Anxiety and Panic
Perception of Risk vs Resources
Symptom Targeted Strategies for Panic
Eliminating Panic Attack
Session 3:
Grounding, Distraction, and other Symptom – Targeted Strategies for Treating Trauma
Recurring Nightmares
Anger and the Reassignment of Blame
Anger & Violence
"Shoulds" and Acceptance
Managing Violence
Values-Based Work
BPD
Recognizing BPD
Talking about the diagnosis in ways that reduce client defensiveness
Parasucicide vs. Chronic Suicide vs. Acute Suicide
Recognizing 8 motivations for Non-Suicidal and Self-Injurious Behaviors

Jeff Riggenbach, PhD, is an international speaker, trainer, and three time best-selling author, who has spent the majority of the past 17 years developing and directing cognitive behavioral based treatment programs in two different psychiatric hospitals and outpatient clinics. During that period of time he has overseen specialized CBT based treatment programs for mood disorders, anxiety disorders, OCD, and personality disorders. He and his staff have treated over 500 patients with BPD in particular.
After 20 years in the clinical setting, he has devoted his time to speaking, training, and writing to equip other practitioners of various disciplines to deal more effectively with difficult to treat behaviors. Jeff is the author of three best-selling books, The CBT Toolbox: A Workbook for Clients and Clinicians, The BPD Toolbox: A Practical, Evidence Based Guide for Regulating Emotions, and his new release, The Personality Disorder Toolbox: Dealing with the Challenges of the Hidden Agenda.
He is a diplomat of the Academy of Cognitive Therapy, the Director of the Personality Disorders Awareness Network, and the president of the CBT Institute of Oklahoma.
Jeff has trained clinicians in all 50 United States, and is on faculty of educational institutes in Canada, South Africa, and Australia. His talks routinely receive the highest evaluations from workshop participants in terms of quality content as well as entertainment value.

This online workshop will give you instant access to 3.5 hours of video content, accessible via streaming on our website. You can view the course content in your own time, there is no time limit on access.
A certificate of completion will be generated upon finishing the course and completing a short evaluation quiz. Please consult your professional organisation/association to confirm whether you are able to claim any CPD points/hours for this online workshop.
Bonus offer
Purchase this product and also receive a free course: Dr Jeff Riggenbach's 21 Day Resilience Challenge.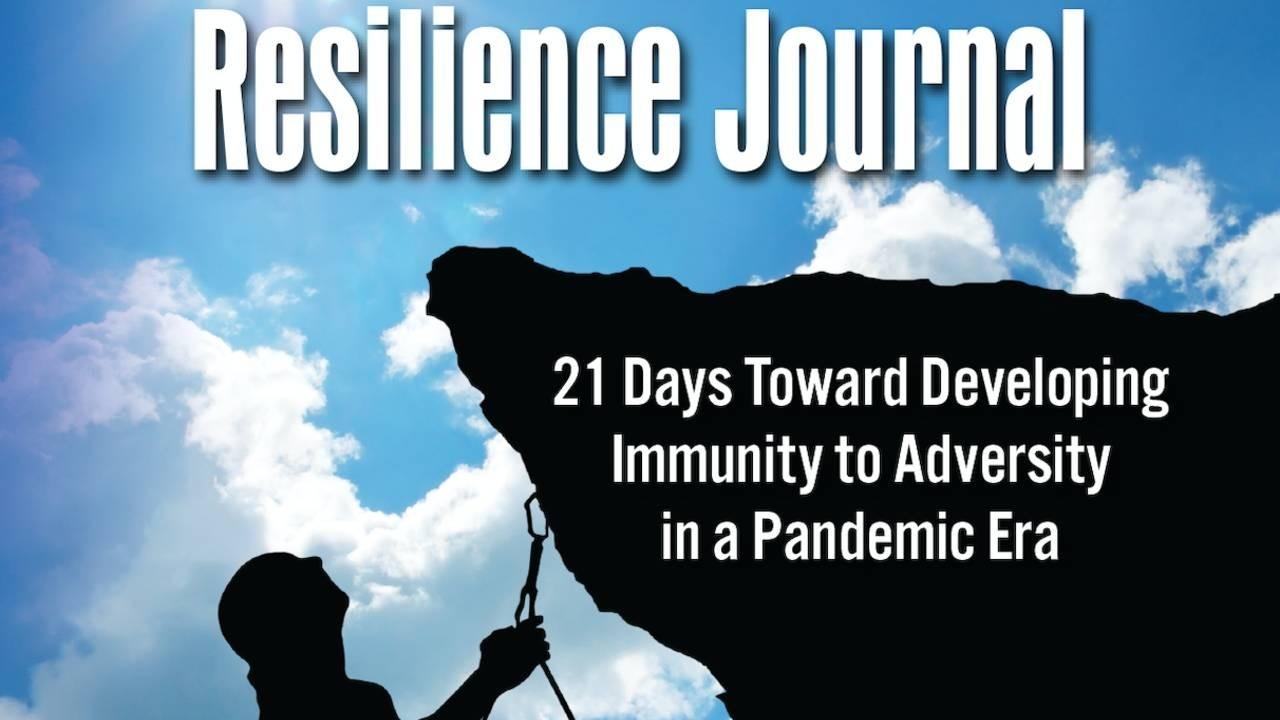 What you'll get:
• 21 Brief Teachings to Guide Your Skill development
• Proven Skills for Resilience
• Accountability to Develop Discipline
Upon purchase you will receive a link to access the bonus course. Separate sign-up on Dr Riggenbach's website is required.