17 Jan

Single Session Therapy

Mental health workforce shortages combined with increased demand for services have required mental health professionals and organizations to devise innovative service delivery strategies. In emergencies and crises, the inability to offer multiple session treatment and follow-up for mental health often makes Single Session Therapy (SST) the only option. Solution-Focused Brief Therapy, an evidenced-based pragmatic approach, is an ideal method to use in Single Session Therapy.
Solution-Focused Single Session Therapy provides an evidenced-based, trauma-informed practice that can be implemented in crisis situations. Single Session Therapy has potential applications as used in emergency triage, crisis call centrers, emergency settings, and where access to care can be poor, for example in the remote rural settings. The World Health Organization has proposed Single Session Therapy as a potential model when responding to the Psychosocial and Mental Health needs of people who have experienced trauma. In emergencies, Single Session Therapy can be offered as part of a specialized mental health crisis service (Miller 2010).
It has been found in 3-12 month follow-ups that in 58.6% of the presentations, a single session had been sufficient and led to improvement in the presenting problem.
In this course, compiled by Dr Ben Furman, an internationally known Solution-Focused Therapy expert and a bestselling author of books on the Solutions focused Therapy,  Single Session Therapy will be discussed and thoroughly explored. You will be presented with a number of techniques that will enable you to provide clinically effective Solution Focused Single Session Therapy.  SFT requires the clinician to view every interaction as an intervention.  Solution-Focused Single Session Therapy is intended to be pragmatic and based on the clients' presenting concerns focusing on what the client has already done to cope and what the client wants, rather than exploring history or theories about root causes. The goal is for the client to leave with a plan and know they have the skills and resources available to move forward in a good enough way.
Solution-Focused Single Session Therapy promises to mitigate many of the access-to-service barriers in mental health organizations. It enhances the mental health delivery system, provides a solution to workforce mental health shortages, and improves the quality of care in the mental health system.
Research shows that the Solution Focused Single Session improves the positive therapeutic outcome  as it focuses on client's strengths and resources, a solid therapeutic alliance, improves client's motivation, and it continually assists in gathering feedback from the client while activating their own resources. Psychotherapy research findings suggest that most change occurs during the first couple of therapy sessions (Hansen & Lambert, 2002 & Seligman, 1995). The single-session model proposes that many people receive sufficient support from a single session with the offer of future single sessions if needed. A review of the clinical and research literature shows that between one-third and one-half of randomly selected clients seen in single-session psychotherapy report being sufficiently helped by the experience so that the therapeutic episode can be terminated (Bloom, 2001).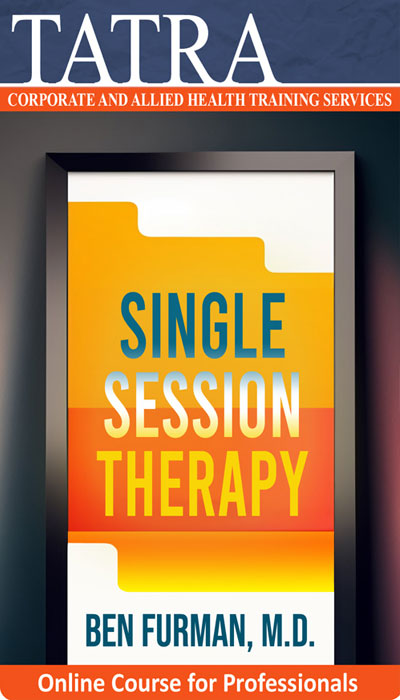 This course is a great learning opportunity to practice some solution-focused techniques and questions within single-session therapy.
You will learn about:
the background on the Solution Focused Single Therapy
the Circle Technique
ways to engage your client fast –
the Flower Pot Theory
how to utilise a Template for a SST,
and how to utilise an Interview Form
The course consists of a compilation of various case studies, video clips from experts and a description of various techniques and research.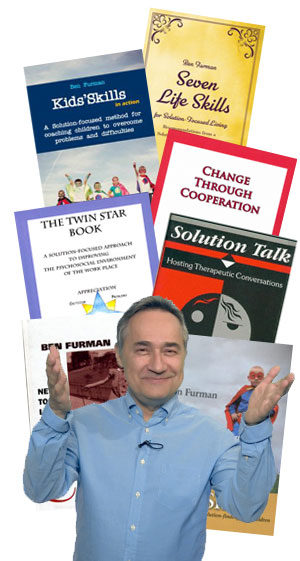 Dr Ben Furman is an internationally recognised psychiatrist, trainer and therapist. He is renowned internationally as a trainer of solution-focused therapy and an active innovator of solution-focused methods and tool for therapists, leaders and staff of organizations. Together with Tapani Ahola , Ben founded the Helsinki Brief Therapy Institute where Ben works as a trainer of solution-focused therapy, coaching and organizational development. Ben has also been an active media personality. The institute provides training in solution-focused therapy and coaching.
 
Ben studied psychotherapy during his specialization and was accredited by the Finnish ministry of health as a psychotherapist in 1995 and trainer of psychotherapy in 2007. For a number of years, he acted as the founding editor of the Finnish Journal of Family Therapy published by the Finnish Association of Mental Health. He used to host his own TV-program (200 episodes) and has also run his own call-in radio program, both on Finnish National Broadcasting Company YLE.
 
He is the author of twenty books, many of which have been translated to a number of foreign languages. Some of his books are Solution Talk: Hosting Therapeutic Conversations, Never Too Late to Have a Happy Childhood: Turning Your Past Traumas to Resources for Your Future, and Kids' Skills in Action: A Solution-focused Method for Coaching Children to Overcome Difficulties.
 
He's known as a very entertaining presenter with great knowledge of the clinical applications of Solution-focused Therapy.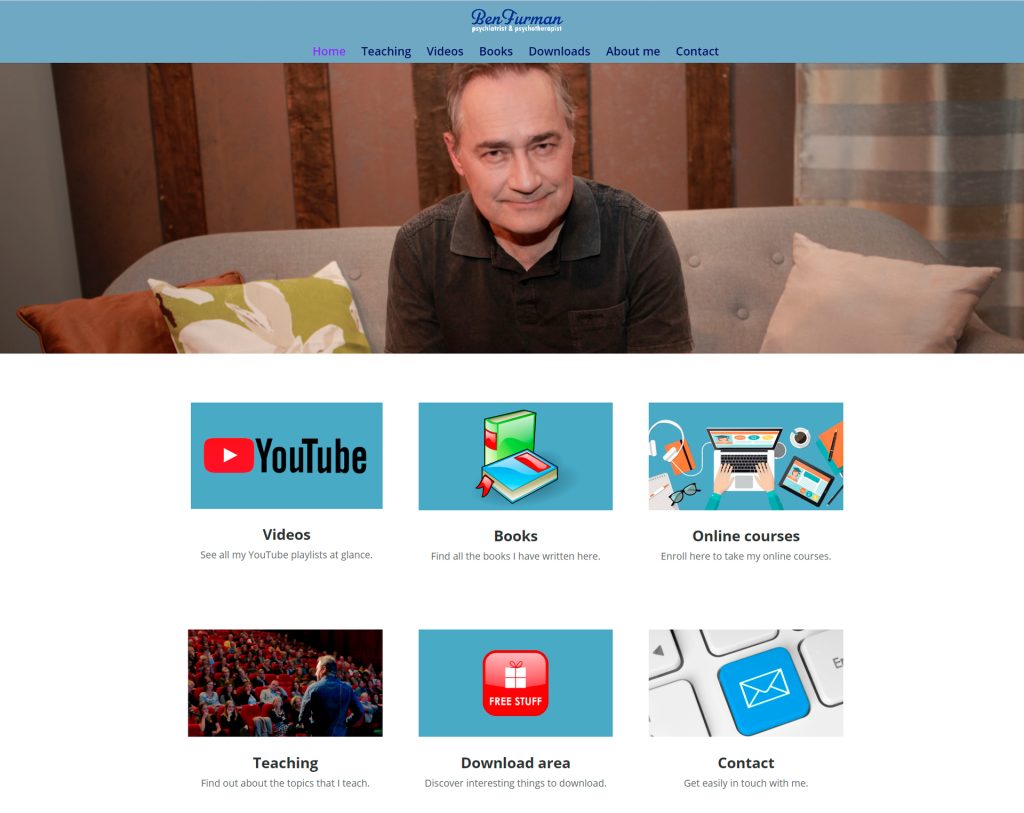 This online training program will give you instant access to video and other content, accessible via streaming on our website. You can view the course content in your own time, there is no time limit on access.
The duration of this course is 5 learning hours (total video running time approx 4 hours). You can view the course content at your own pace, there is no time limit on access.
Please click the "Mark Complete" button on each module as you progress through the course. A certificate of completion will be generated upon finishing the course and completing a short multiple-choice evaluation quiz. Please consult your professional organisation/association to confirm whether you are able to claim any CPD points/hours for this online training program.