23 Oct

The Anger Management Jumpstart And Beyond: Powerful Mindfulness- Based Techniques For Transforming Anger Into Self-Acceptance, Empathy And Forgiveness

Posted at 14:11h

in

Anger

Anger is not easy to resolve or treat. For treatment to be effective, a multitude of tools, techniques and therapeutic models should be applied at different times. Not one or another treatment approach is better than the other, and there is no end to learning about new tools.  If you have attended other courses on managing and treating anger in the past, then add this one to your portfolio. It is different!
Dr Somov's Anger Management Jumpstart and Beyond offers step by step solutions for transforming and not just taming, the harmful energy of anger, fear, resentment and righteousness into self-awareness, compassion and most importantly, long lasting behavioural change. This is not "just" another anger management course; it is a fast–paced, stimulating and an insightful workshop.  It is a spiritually charged journey that will amaze you.   Dr Somov's four step Anger Jumpstart program will offer you new tools and interventions.  You will be able to offer a quick and powerful charge of hope and positive direction for those clients who have been stuck in the rut of anger for too long.
"Anger Management Jumpstart offers a much-needed paradigm shift from previous methods for working in the anger minefield. Defusing human improvised explosive devices is never easy, which is why Somov's practical and accelerated behavioural-change model is so appealing. The 4-session anger jumpstart program is deeply rooted in down-to-earth mindfulness training skills, excellent guided scripts for therapists, and a realistic anger recovery roadmap."
–Donald Altman, M.A., LPC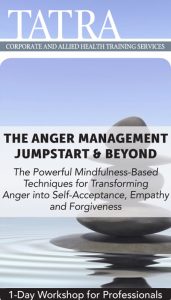 Define anger problems in a humanistic and compassionate way that assures rapport and treatment compliance.
Apply mindfulness-based impulse control training as part of short-term anger management.
Learn 4 core mindfulness-based change modalities: ICT, CAT, STE, Somatic/Bottom-Up ESR
Explore 6 anger management interventions for long-term treatment clients
Implement exposure-based interventions for disapproval inoculation and ego strengthening.
Use choice awareness training as a way to assure long-term behavioural changes.
Practice neuro-behavioural empathy training to promote relational stability and compassion.
Utilise precedent analysis and trend analysis as part of homework review to assure progress and treatment compliance.
End the day with a discussion of various Eastern methods of keeping calm and cultivating compassion.
Key Objective: Rethink Anger to Rethink Anger Management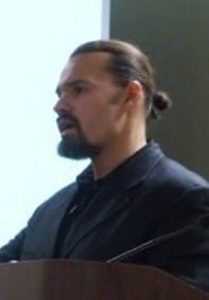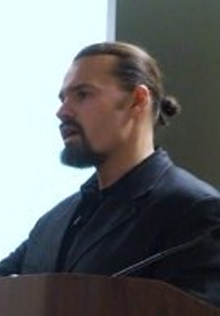 Pavel Somov, Ph.D., is a clinical psychologist, presenter and author. He holds a PhD from State University of New York at Buffalo, USA, and is a graduate of the University of Central Arkansas, USA, and Moscow State Pedagogical University, Russia. Dr Somov is on the Advisory Board for the Mindfulness Project (London, UK). Over the last several years he has been conducting professional trainings in US on the topics of mindful eating, anger management and perfectionism. Dr Somov grew up in Moscow, Russia and, after his service in the Soviet military, immigrated to the US in 1991.
He is the author of 7 mindfulness-based self-help books. His books include the bestselling: "Eating the Moment: 141 Mindful Practices to Overcome Overeating One Meal at a Time", "Anger Management Jumpstart: A 4-Session Mindfulness Path to Compassion and Change", "Present Perfect: A Mindfulness Approach to Letting Go of Perfectionism and the Need for Control", "The Lotus Effect: Shedding Suffering and Rediscovering Your Essential Self", "The Smoke-Free Smoke Break: Stop Smoking Now With Mindfulness and Acceptance", "Reinventing the Meal", "Mindful Emotional Eating: Mindfulness Skills to Control Cravings, Eat in Moderation and Optimize Coping". His books have been translated into Chinese, Dutch & Portuguese. He has also published peer-reviewed articles on the use of Psychodrama and Logotherapy with substance use populations. Dr Somov has been an avid blogger for such blogging platforms as Huffington Post, PsychCentral, Intent, Red Room, Medium and SuccessStory. He has worked in a variety of clinical settings – private practice, correctional setting / county jail, mental health community centres, multidisciplinary behavioural medicine teams, Veterans, Psychiatric and Cancer hospital's, pain clinics, university counselling centre and in family medical practice.

This online workshop will give you instant access to 5 hours of video content, accessible via streaming on our website, as well downloadable PowerPoint slides. You can view the course content in your own time, there is no time limit on access.
A certificate of completion will be generated upon finishing the course and completing a short evaluation quiz. Please consult your professional organisation/association to confirm whether you are able to claim any CPD points/hours for this online workshop.