02 Apr

The Human Magnet Syndrome: The Codependent Narcissist Trap

0% Complete

0/6 Steps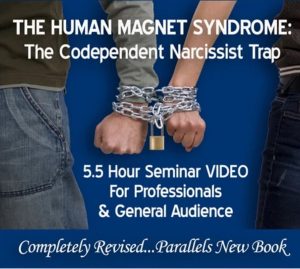 Not only was Rosenberg's original Human Magnet Syndrome (HMS) training given in 30 States/70 cities (and overseas), it spawned his first book, The Human Magnet Syndrome: Why We Love People Who Hurt Us.  Six years after publication/8 years after the first HMS seminar, Rosenberg went back to work to completely revise, re-write, re-organize and expand the original HMS material.
This seminar is about the invisible but powerful magnetic-like attraction force that reflexively pulls oppositely "charged" codependents and narcissists into a relationship trance that begins like a dream, but quickly disintegrates into a maddening nightmare. Patient and sacrificing codependents only know how to "dance" with a person whose personality type is opposite but highly compatible to theirs. Similarly, selfish and self-absorbed narcissists are born to dance with codependents, whose personality type fits their own – like hand in glove. Despite the explosion of relationship chemistry, this compatible "opposite relationship" is destined to disintegrate into a painful "seesaw" of love, pain, hope and disappointment. Invariably, the "soulmate "of the codependent's dreams inevitably and predictably becomes the "cellmate" of their nightmares.
This seminar parallels Rosenberg's recently published book, The Human Magnet Syndrome: The Codependent Narcissist Trap (2018), which was completely re-written, re-organized, and updated. It is chock full of cutting edge, original and thought-provoking material, a large amount of which was not included in the 2013 book. This training, like the book, contains cutting edge information on gaslighting, narcissistic abuse syndrome, case studies and personal examples of codependency recovery.
Whether a professional or not, this training will rock your world and surely change your ideas about yourself, others and what you know about codependency and narcissism.

Ross Rosen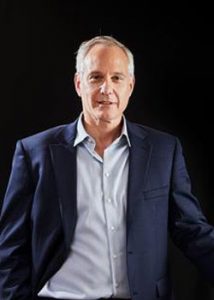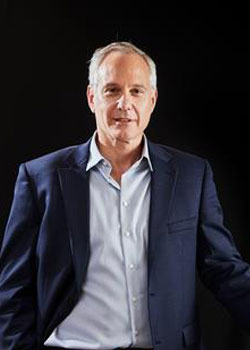 berg, M.Ed., LCPC, CADC, CSAT is a psychotherapist, international speaker, author, professional trainer, and codependency (Self-Love Deficit Disorder™), narcissism, trauma and sex addiction expert. He owns Self-Love Recovery Institute, where his work as a writer, psychotherapist, seminar leader, keynote speaker, professional witness is featured.  His trainings, which feature all original work, have been presented in 30 states and twice in Europe and he is regularly featured on TV, radio and online. Ross's educational YouTube videos have been viewed over 16 million times, attracting more than 170,000 subscribers. His books, "The Human Magnet Syndrome", have sold over 100,000K copies and been translated and published in six languages.
Ross Rosenberg is SLRI™'s primary trainer. He is the consummate mental health educator. His advanced education, professional license, advanced clinical certifications and more than 30 years of professional work experience enables him to create, produce and provide compelling and life-changing seminars. Ross is also an accomplished international professional trainer and keynote speaker, working in 30 US states (70 cities) and abroad. His educational products span international boundaries, as his book is published in six languages, while his YouTube videos are enjoyed by millions worldwide. Ross's seminars are like no other, as they are as entertaining as they are informative. His sense of humor and personal vulnerability disclosures of his own recovery journey adds a sense of integrity to his work.

This online workshop will give you instant access to 5.5 hours of video content, accessible via streaming on our website, as well as downloads for supplemental materials. You can view the course content in your own time, there is no time limit on access.
A certificate of completion will be generated upon finishing the course and completing a short evaluation quiz. Please consult your professional organisation/association to confirm whether you are able to claim any CPD points/hours for this online workshop.