01 Apr

The Ten-Stage Self-Love Recovery™ Treatment Program: Getting To The Codependency Cure™

0% Complete

0/6 Steps

The 10 Stage Self-Love Recovery™ Treatment Program represents the latest thinking and theoretical formulation on codependency, attachment and addiction treatment. This revolutionary model is the backbone for Ross Rosenberg's internationally recognized work on "The Codependency Cure™" and "Self-Love Deficit Disorder™." This innovative paradigm provides required conceptual information to move beyond Rosenberg's Human Magnet Syndrome explanation, toward the solution for it.
The seminar audience will come to understand the inner workings of a treatment strategy and techniques that were specifically developed for Self-Love Deficit Disorder (SLDD)™ – Rosenberg's replacement term for codependency. Each stage represents a linear and sequential element of a treatment process (method) that permanently eradicates SLDD (codependency) while opening up a healing and restorative pathway to "Self-Love Abundance," otherwise known as the "Codependency Cure™."
The "Cure" represents a wide array of divergent and eclectic explanations, theories, and treatment techniques into a coherent, logical, and intuitive treatment model. It also illustrates Ross Rosenberg's original theoretical and practical work. The Ten Stages inform and directs a treatment strategy that actually resolves attachment trauma, core shame, and pathological loneliness – the core issues/problems of SLDD.
The treatment program relies on the power of the SLDD and SLA Pyramids, coupled with an overarching scaffolding of sorts onto which are sequentially organize in a toolbox of Self-Love Recovery treatment techniques. This organizational structure would need to be dialectical in nature, as it would require the integration of seemingly dissimilar and contradictory psychological theories and practices, into a compelling, unified, linear, stage-based explanation of, and blueprint for, Self-Love Recovery. Most importantly, it appeals and make sense to both a prospective client and the treating professional.
Completing the Ten Stages will result in the shedding of SLDD and the permanent transformation into SLA, Self-Love Abundancy. Once at Stage Ten, the newly transformed SLA will have created a personal and relational identity that is infused with strength, empowerment, and of course, self-love. This recovery work is self-perpetuating; it is virtually impossible to go back. Once an SLD "tastes" self-love, they will develop a lifelong appetite for it!
The Ten Stages
    Hitting Bottom
    Human Magnet Syndrome Education
    Withdrawing from SLDD Addiction
    Preparing for the Narcissistic Storm
    Setting Boundaries in Hostile Environments
    Maintaining Safe and Secure Boundaries
    Resolving/Integrating Attachment Trauma
    Discovering Self-Love
    Building an External Foundation of Self-Love
    Shedding SLDD and Acquiring Self-Love Abundance (The Codependency Cure)

Ross Rosen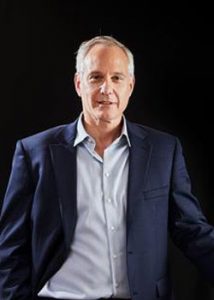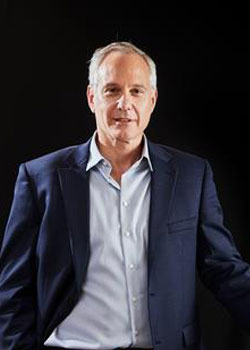 berg, M.Ed., LCPC, CADC, CSAT is a psychotherapist, international speaker, author, professional trainer, and codependency (Self-Love Deficit Disorder™), narcissism, trauma and sex addiction expert. He owns Self-Love Recovery Institute, where his work as a writer, psychotherapist, seminar leader, keynote speaker, professional witness is featured.  His trainings, which feature all original work, have been presented in 30 states and twice in Europe and he is regularly featured on TV, radio and online. Ross's educational YouTube videos have been viewed over 16 million times, attracting more than 170,000 subscribers. His books, "The Human Magnet Syndrome", have sold over 100,000K copies and been translated and published in six languages.
Ross Rosenberg is SLRI™'s primary trainer. He is the consummate mental health educator. His advanced education, professional license, advanced clinical certifications and more than 30 years of professional work experience enables him to create, produce and provide compelling and life-changing seminars. Ross is also an accomplished international professional trainer and keynote speaker, working in 30 US states (70 cities) and abroad. His educational products span international boundaries, as his book is published in six languages, while his YouTube videos are enjoyed by millions worldwide. Ross's seminars are like no other, as they are as entertaining as they are informative. His sense of humor and personal vulnerability disclosures of his own recovery journey adds a sense of integrity to his work.

This online workshop will give you instant access to 5.7 hours of video content, accessible via streaming on our website, as well as downloads for supplemental materials. You can view the course content in your own time, there is no time limit on access.
A certificate of completion will be generated upon finishing the course and completing a short evaluation quiz. Please consult your professional organisation/association to confirm whether you are able to claim any CPD points/hours for this online workshop.