24 Nov

Brief Therapy: The Theory and Practice of Solution-Focused Therapy
Bonus Offer
Purchase this course and receive a free bonus course by Dr Ben Furman valued at $215: Single Session Therapy  (5 Learning Hours)
Bonus course will be automatically added to your account.

Solution-Focused Therapy 
An in-depth online course with Ben Furman, psychiatrist and internationally renowned teacher of solution-focused psychology, covering the background, principles, practice and applications of solution-focused therapy.
You get
All in all, over 160 minutes of professionally recorded high-quality videos of me speaking.

240 minutes of other video materials

Richly illustrated text based chapters

Several additional videos with internationally recognized experts of solution-focused therapy

An interactive computer program (bot) that gives you a self-experience of a solution-focused interview

Q&A section where you can find answers to many commonly asked questions about SFT

An impressive long audio recording by Insoo Kim Berg of a real-life solution-focused interview

Possibility to chat with other students

Possibility to write questions to me

Certificate of completion of the course
I have created this online course about solution-focused therapy (SFT) primarily for therapists and counselors (and students of these fields) who are interested in learning the nuts and bolts of this fascinating brief therapy approach, but I think the course will benefit anyone who in their work encounter people struggling with psychological problems.
The course is designed to help you to get an in-depth understanding of what solution-focused therapy is all about. I start by telling you about how the method was invented in the 80s and what are the ideas that it is based on. I then move on to presenting to you the key interviewing tools of solution-focused therapy. Once you are familiar with the background and the tools, I will explain to you how the method can be applied to different types of clients and modes of service delivery.
As you are studying the course with me, you will realize – hopefully to your satisfaction – that even if I go through all the nuts and bolts of the approach, my emphasis is on helping you to discover the extraordinary philosophy of SFT.
The course consists of over 30 chapters that in addition to videos, text, images, also include an app, or simulated conversation, which gives you a first-hand experience of how it feels to be interviewed in a solution-focused way.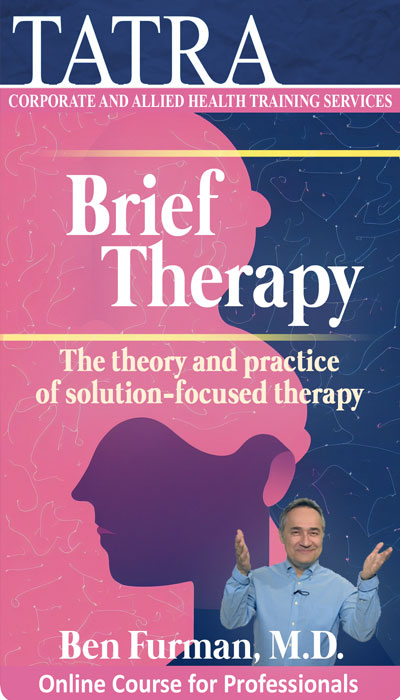 After completing this course, you will know:
what solution-focused therapy (SFT) is

how this approach has emerged

how this approach differs from most other approaches to therapy

what the principles  are that SFT is based on
You will also be familiar with a rich variety of SFT methods including:
The miracle question and other future-focused questions

The circle method

Exception questions

Pre-treatment change questions

Scaling questions

Resource utilization

Coping questions

The celebration question
In addition you will have a clear idea of how to apply SFT in diverse contexts such as:
Group therapy

Couple therapy

Therapy with children

Therapy with adolescents

SFT in coaching teams and organizations

Serious psychiatric problems and trauma

even with your friends and family
You will also learn how to handle the most common challenges that you will encounter when you start using this approach in your work with your clients.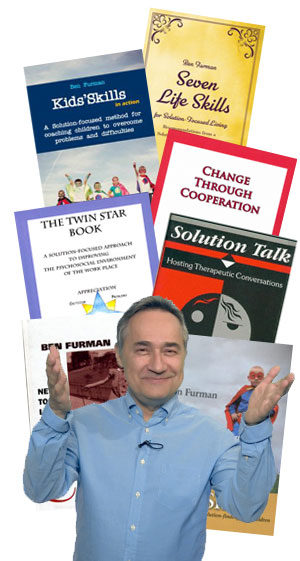 Dr Ben Furman is an internationally recognised psychiatrist, trainer and therapist. He is renowned internationally as a trainer of solution-focused therapy and an active innovator of solution-focused methods and tool for therapists, leaders and staff of organizations. Together with Tapani Ahola , Ben founded the Helsinki Brief Therapy Institute where Ben works as a trainer of solution-focused therapy, coaching and organizational development. Ben has also been an active media personality. The institute provides training in solution-focused therapy and coaching.
 
Ben studied psychotherapy during his specialization and was accredited by the Finnish ministry of health as a psychotherapist in 1995 and trainer of psychotherapy in 2007. For a number of years, he acted as the founding editor of the Finnish Journal of Family Therapy published by the Finnish Association of Mental Health. He used to host his own TV-program (200 episodes) and has also run his own call-in radio program, both on Finnish National Broadcasting Company YLE.
 
He is the author of twenty books, many of which have been translated to a number of foreign languages. Some of his books are Solution Talk: Hosting Therapeutic Conversations, Never Too Late to Have a Happy Childhood: Turning Your Past Traumas to Resources for Your Future, and Kids' Skills in Action: A Solution-focused Method for Coaching Children to Overcome Difficulties.
 
He's known as a very entertaining presenter with great knowledge of the clinical applications of Solution-focused Therapy.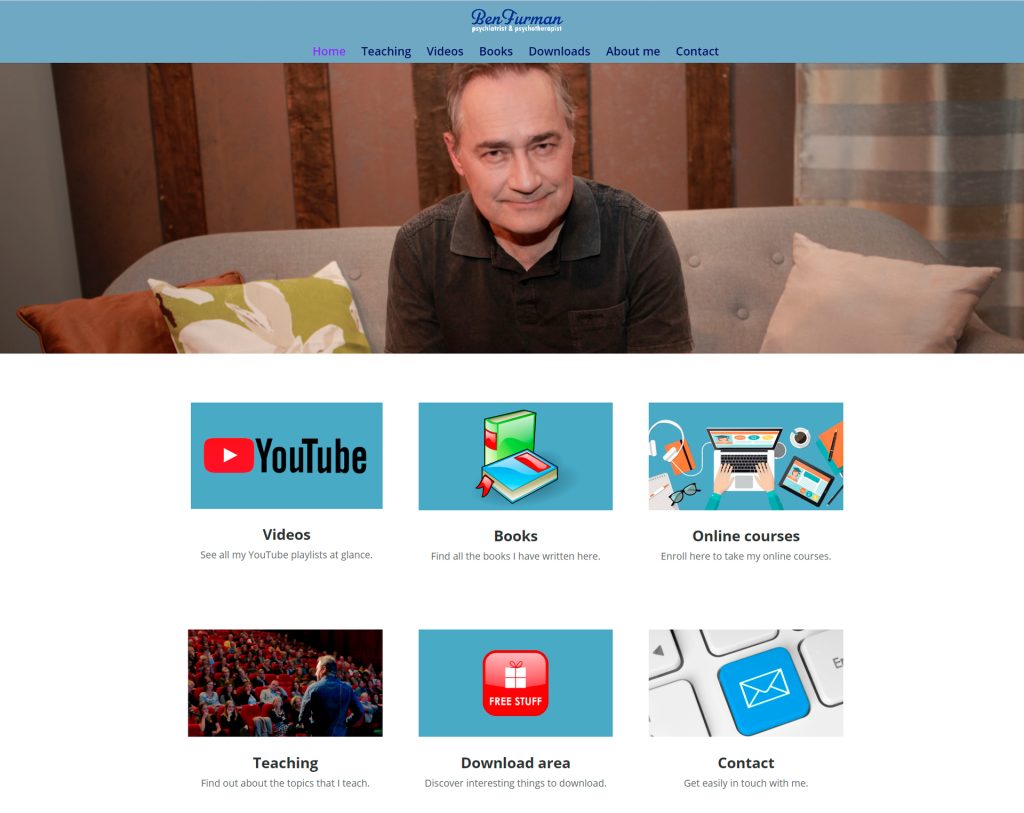 This online training program will give you instant access to video and other content, accessible via streaming on our website. The course also includes downloadable materials, text sections and other resources. You can view the course content in your own time, there is no time limit on access.
The duration of this course is 12 learning hours (video running time: 7.5 hours). You can view the course content at your own pace, there is no time limit on access.
A certificate of completion will be generated upon finishing the course and completing a short evaluation quiz. Please consult your professional organisation/association to confirm whether you are able to claim any CPD points/hours for this online training program.