27 Apr

Suicide and Parasuicide in Borderline Personality Disorder: Evidence-Based Strategies for Diagnosis and Treatment

Suicide and parasuicide (non-suicidal self-injury) are prominent features in borderline personality disorder. Although both are briefly described in the same diagnostic criteria, they are distinctly different clinical phenomena and require different treatment  approaches. While evidence-based treatments for BPD have existed for over 20 years  now, even the most skilled clinicians still lack a cohesive approach for conceptualizing and treating this difficult population and oftentimes find themselves at a loss regarding how to deal with these sometimes confusing behaviors in this challenging population.
They can be chaotic, impulsive and unstable. Research also suggests an estimated 75% of individuals with this diagnosis will commit at least one self damaging act and 10% eventually die by suicide.
The good news is, there is hope for helping these individuals find a life worth living.
Leave this online training with internationally recognized personality disorder expert Jeff Riggenbach equipped with the clinical tools to:
Distinguish suicide from parasuicide and learn specific interventions for each.
Have conversations with your clients about the BPD diagnosis in a way that minimizes defensiveness and elicits client buy-in.
Demonstrate an understanding of the 3 ways schemas are maintained and the role that they play in driving destructive behaviors.
Differentiate BPD from PTSD, Bipolar disorder, and other sometimes difficult to discern conditions.
Recognize the 8 most common reasons for NSSI endorsed by clients with BPD and apply clinically appropriate interventions for each.
Discuss clinically appropriate disposition options in response to dangerousness.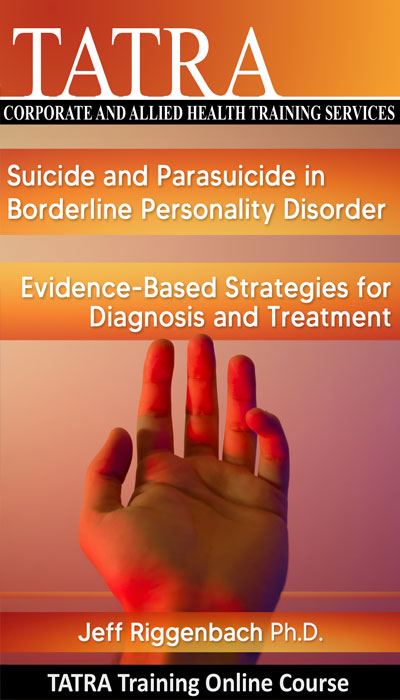 This training will provide participants clinical knowledge and tools to:
a). Develop an in-depth understanding of the nine essential characteristics of  Borderline Personality Disorder.
b). Acquire language skills for having the conversation with clients and family members  in a way that decreases client defensiveness an elicits buy-in.
c). Learn the 8 motivations for NSSI highly endorsed by clients with BPD and  appropriate intervention strategies for each.
d). Separate 3 clinically significant "Suicidal" components to BPD and learn how to  assess for each.
e). Acquire key differential diagnosis skills for Borderline PD, PTSD, Bipolar Disorder  and other clinically overlapping conditions.
f). Learn the 18 maladaptive schemas present in BPD and their role in driving destructive behaviors.
g). Develop skills in assessment of suicidality and parasuicidality and decision-making skills regarding appropriate levels of care for each.
h). Utilize reasons for living to enhance hope and decrease suicide attempts.
i). Learn critical keys for safety planning specific to the BPD population.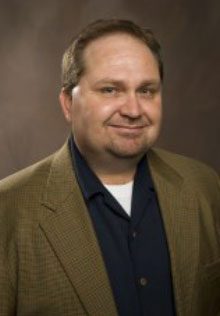 Jeff Riggenbach, Ph.D., LPC, is one of the most sought-after educators in North America in the area of CBT, personality disorders and addictions. Over the past 20 years he has developed and overseen CBT based Mood Disorder, Anxiety Disorder, Borderline Personality Disorder treatment programs at two different psychiatric hospitals serving over 3,000 clients at multiple levels of care. Dr Riggenbach trained at the Beck Institute of Cognitive Therapy and Research in Philadelphia, is a Diplomat of the Academy of Cognitive Therapy, and has presented in all 50 United States, Mexico, Australia and Canada on topics related to CBT, DBT and Personality Dysfunction.
  
Dr Riggenbach has authored three best-selling books, Borderline Personality Disorder Toolbox: A Practical Evidence-Based Guide to Regulating Intense Emotions (2016), which was Amazon's #1 new release in its category,
The Personality Disorder Toolbox: The Challenge of the Hidden Agenda, and his most recent The CBT Toolbox, Second Edition: 185 Tools to Manage Anxiety, Depression, Anger, Behaviors & Stress (2021)
  
Jeff is known for bridging the gap between academia, research findings and day-to-day clinical practice, and his seminars on DBT, CBT, and Schema-Focused Cognitive Therapy receive the highest evaluations in terms of clinical utility as well as entertainment value.

This online workshop will give you instant access to 2 sessions of video content, accessible via streaming on our website, as well as downloadable PowerPoint slides (PDF).
The duration of this workshop is 2.5 learning hours.
You can view the course content in your own time, there is no time limit on access.
A certificate of completion will be generated upon finishing the course and completing a short multiple-choice assessment test. Please consult your professional organisation/association to confirm whether you are able to claim any CPD points/hours for this online workshop.